In Moving Mountains, Mariz Doss shares her story of overcoming marginalization through sports and fitness, believing if you give women a chance to succeed, they will.
The film was presented on April 11, 2019 by Doss, a keynote speaker who opened her talk with this film at the Leadership Forum at the George Bush Presidential Center. It.was seen by Henry Kissinger, Bill & Melinda Gates and George Bush, to name a few!
Iconium had been asked by Empowered Media, (a global media network based in Los Angeles). to tell the story of Mariz Doss, a woman in Cairo, Egypt. Mariz has contributed to breaking the cultural barrier for women in her culture to run outdoors and climb mountains. In the film, Moving Mountains, we worked with Mariz, who lives in Cairo, Egypt over Skype; and with Empowered Media who are based in Los Angeles. The film was submitted to Dare to Overcome competition, where we were a runner up.
This film is scheduled to be featured at several upcoming events and media networks.
Empowered Media's Social Media post on April 11: "Thrilled to see that our short film, Moving Mountains, produced with our dear friends Mariz Moheb Doss and Karen Schenk was showcased at the Bush Institute today. It's a packed house, including Secretary of State Henry Kissinger and Bill and Melinda Gates. The film is a direct outcome of our Dare to Overcome film competition. www.empowerwome.media
https://religiousfreedomandbusiness.org/film-competition-2019
The Iconium team was given footage from Mariz to be used in the film "Moving Mountains." The creative process involved interpreting hours of GoPro and iPhone footage into a story about empowerment in women.
The footage was placed into a context of it showing on a computer screen, with the 'talking head' footage was on a phone. This symbolically represents through communication platforms that women empowerment can be found and strived for anywhere in the world.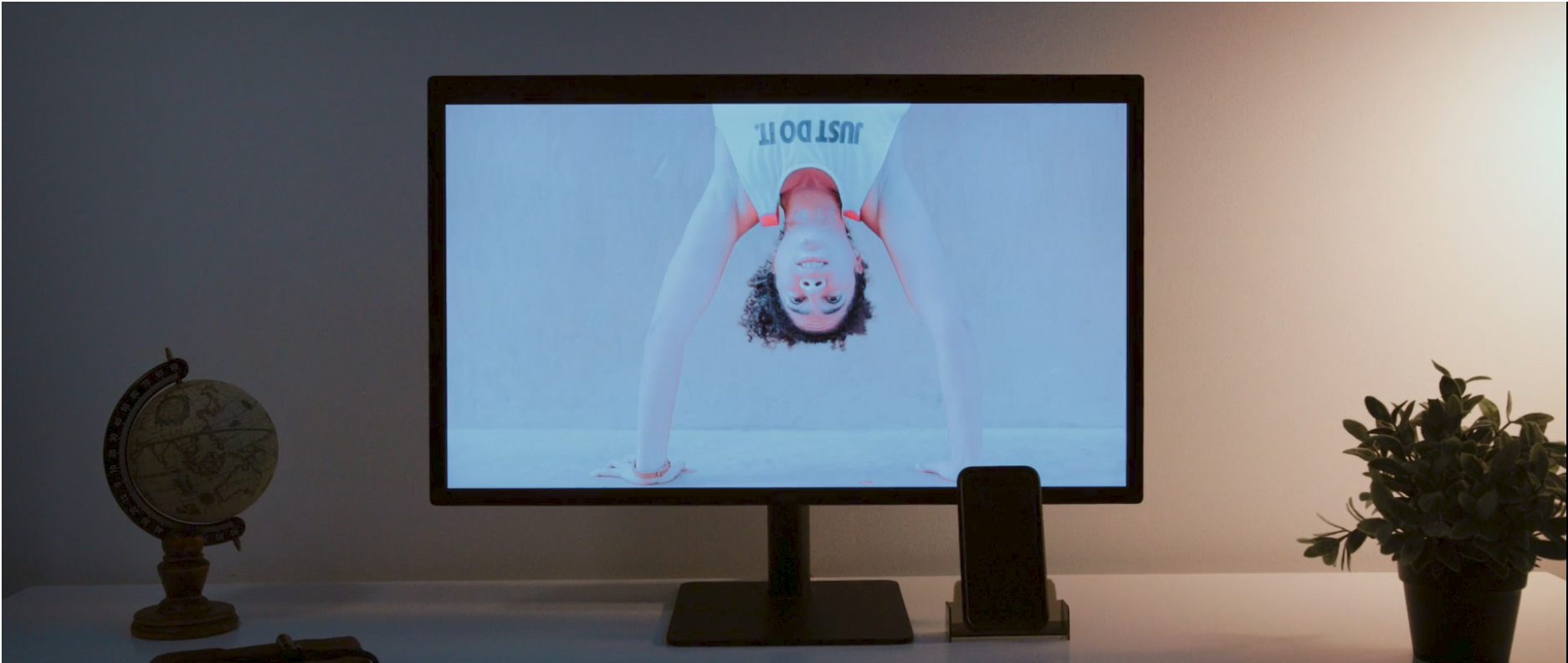 The footage was originally uploaded, however, due to a low speed of the internet, it would take weeks. It was then couriered on a flash drive to Canada. When the package arrived, the envelope was empty and the flash drive had been lost. A search request was placed, and miraculously, the flash drive showed up days later. We will never know where it was found, but celebrated it's miraculous arrival!
Creating a set in Sherwood Park, Canada to capture the filming of Mariz in Egypt.
Capturing the audio and narrative footage in a studio in Cairo, while filming the A-roll in Canada.